Online Tree Tutorial Begins March 21st Part 2
If you've been visiting my blog lately then you know three of us artists are gearing up for the Online Tree Tutorial Workshop beginning March 21. Here is my original blog post. In the last blog post I introduced you to Miriam Schulman watercolor specialist and owner of The Inspiration Place our online workshop location.
Jan Schmuckal Painter of Light and Shadow + Gallery Owner
Now I want you to meet Jan Schmuckal who paints the most beautiful tonalist paintings full of light and shadow.
She also co owns Gallery 28 which is located in an historic Victorian home in the scenic historic district Geneva, Illinois.
It's difficult to believe when viewing her work but Jan says she doesn't use a bit of tube black paint. Instead she mixes her darks, which gives them much more depth of shade than straight from a tube.
She paints with oil paint in a style called Alla Prima, which means the painting is done all in one session beginning with a toned canvas and no build up of layers.
Jan just can't paint these beauties fast enough. Her paintings are snatched up just as quickly as the paint dries! If you are lucky enough to own one of her works of art hang on to it!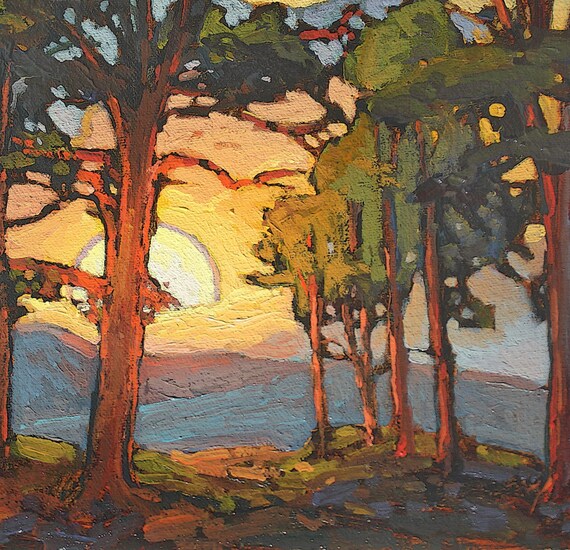 Detail of the painting "Sunset Ridge" Available in Jan's Gallery 28 Etsy Shop as a giclee print.
You'll be glad you did! See you in class